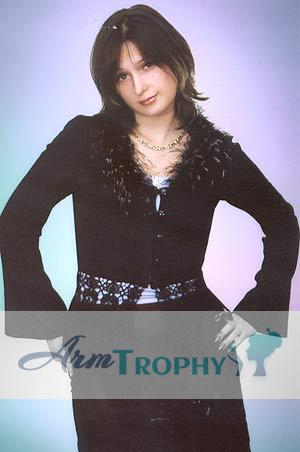 50292
Tatiana
Latvia
City: Riga
Age: 31
Birth Date: 3/29/1976
Weight: 117lb, 53kg
Height: 5'5", 165cm
Eye Color: Brown
Hair Color: Brown
Marital Status: Divorced
Children: 1
Religion: Christian
Smoker: N
Drinker: S
Education: University
Job Title: Teacher
Sports:
Hobbies: Painting, listening to music, travelling


Self Description: I am a kind, warm-hearted, hardworking, well-mannered, open-minded, thoughtful woman who likes life and fun. I am also a good communicator. I have a 2 year old daughter. My English is very good. I can also speak Russian.

Comments: 1) Actions speak louder than words. 2) First thrive and then wive. 3) Fortune favours the bold. 4) Live and let live. 5) Live not to eat but eat to live.